Make Us Your Logistics Services Provider
Make Shipp-It Your Choice Every Time You Ship It!
Explore Our Services
We Service The Lower 48 States As Well As Mexico And Canada!
Shipp-It Inc Tailors The Solution To Best Fit Your Logistics Needs.
Book Now!

At Shipp-it Inc. we specialize in tailored freight services. Whether your freight needs are local, regional, or long haul; large or small; standard, time critical, or expedited; we tailor the solution to your situation! We have a sizable base of vetted dry van, flatbed, step deck, conestoga, sprinter van, straight truck, and specialized carriers for your unique shipping needs. Load tracking is available!

To provide the most reliable, timely and cost-effective freight services in the trucking industry!
Looking for a better freight service provider?
Need to ship something around the United States, Canada, or Mexico? If so, then you are in the right place!
We specialize in what you need! Flatbed carriers are not a good fit for dry van loads, and dry van carriers are not so good for flatbed loads. Similarly, the local trucking company that provides excellent service in your city or region may not be the best fit for your long haul or international shipping need. The opposite is likely true for the long-haul carrier. They all have an interest in selling you the services that they are equipped to provide. At Shipp-it Inc. we are interested in providing the services you need! Before we book your load, we consider the following: type of product, weight and dimensions, special considerations or limitations as well as dock hours at the shipping and receiving facilities, distance from shipper to receiver, urgency of the shipment and your budget. Based on these parameters, we find the best solution for you. You have access to a team of logistics experts who can help ease the stress of shipping.
Your satisfaction is our main goal. We strive to accomplish this with timely pick up and delivery and clear communication. Load tracking is available and all carriers are vetted through SaferWatch and other methods.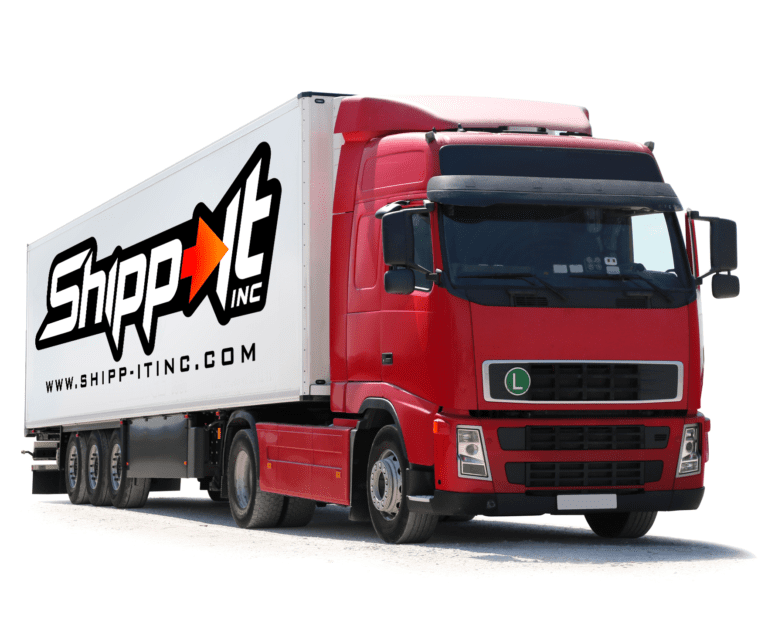 Make Us Your Freight Services Provider.
Unlike some other companies, we tailor the service, equipment, materials, and urgency to fit your needs. We coordinate between the shipper, driver, and receiver, while keeping you informed. Your satisfaction is our focus.

With our sizable carrier base of dry vans, flatbeds, step decks, conestogas, sprinters, straight trucks, and specialized platforms, we have the local, regional, and long-haul capacity to meet your transportation needs. We also provide service to and from Canada and Mexico. Expect excellent communication and timely service.

Pack and re-pack services are available. These can be done at your facility or an offsite location. (Limited Availability)

We can provide standardized or custom expendable packaging, and dunnage solutions. These include corrugate boxes, crates, pallets, corner boards and modules, etc. Design services are also available.